Welcome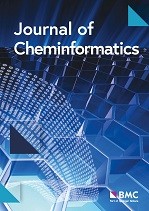 Journal of Cheminformatics is an open-access journal publishing original peer-reviewed research in all aspects of cheminformatics and molecular modelling.
In virtual screening for drug discovery, hit enrichment curves are widely used to assess the performance of ranking algorithms with regard to their ability to identify early enrichment. Unfortunately, researchers almost never consider the uncertainty associated with estimating such curves before declaring differences between performance of competing algorithms. Uncertainty is often large because the testing fractions of interest to researchers are small. Appropriate inference is complicated by two sources of correlation that are often overlooked: correlation across different testing fractions within a single algorithm, and correlation between competing algorithms. Additionally, researchers are often interested in making comparisons along the entire curve, not only at a few testing fractions. The authors develop inferential procedures to address both the needs of those interested in a few testing fractions, as well as those interested in the entire curve. For the former, four hypothesis testing and (pointwise) confidence intervals are investigated, and a newly developed EmProc approach is found to be most effective. For inference along entire curves, EmProc-based confidence bands are recommended for simultaneous coverage and minimal width. While the authors focus on the hit enrichment curve, this work is also appropriate for lift curves that are used throughout the machine learning community. The authors' inferential procedures trivially extend to enrichment factors, as well.
This special collection showcases recent advances, applications, challenges in the enumeration of chemical structures: from the design to the analysis and use of either small, focused data sets, to large compound libraries. Analysis and handling of the newly constructed chemical structures include the storage, mining, integration of the constructed structures with other existing data sets, and curation.
Articles
2022
Diversifying cheminformatics
Started publishing: 2 August 2022
2021
Biomedical Data Analyses Facilitated by Open Cheminformatics Workflows
Edited by Eva Nittinger, Alex Clark, Anna Gaulton, Barbara Zdrazil
Started publishing: 2 July 2021
2020
In Silico Structure Generation: Recent Developments, Applications, and Challenges
Edited by José L. Medina-Franco, Emma Schymanski, Christoph Steinbeck
Started publishing: 27 October 2020
Citation Typing Ontology (CiTO) Pilot
Edited by Egon Willighagen
Started publishing: 28 July 2020
2019
Big Data in Chemistry
Edited by Igor V. Tetko
Started publishing: 8 August 2019
Proceedings of the 11th International Conference on Chemical Structures
Edited by Gerard van Westen and Markus Wagener
Started publishing: 14 February 2019
Programming Languages for Chemical Information
Edited by Rajarshi Guha
Started publishing: 5 February 2019
2018
BioCreative V.5
Edited by Martin Krallinger, Obdulia Rabal, Anália Lourenço, Alfonso Valencia
Started publishing: 14 December 2018
Novel applications of machine learning in cheminformatics
Edited by Ola Spjuth
Started publishing: 21 February 2018
2015
Cross journal collection
Jean-Claude Bradley Memorial Series
Edited by Andrew SID Lang, Antony Williams
Started publishing: 22 March 2015
2013
6th Joint Sheffield Conference on Chemoinformatics
Started publishing: 29 July 2013
2012
The IUPAC International Chemical Identifier (InChI) and its influence on the domain of chemical information
Edited by Antony Williams
Started publishing: 13 December 2012
Semantic physical science
Edited by Henry Rzepa, Peter Murray-Rust
Started publishing: 3 August 2012
2011
Visions of a semantic molecular future
Started publishing: 14 October 2011
RDF technologies in chemistry
Edited by Egon Willighagen, Martin Paul Braendle
Started publishing: 13 May 2011
PubChem3D
Started publishing: 27 January 2011
2022
2021
2020
2019
2018
2017
2013
2012
2011
2009
Upcoming Special Issues
Learn more about open Calls for Papers and upcoming Special Issues here.
Benefit from our free funding service
We offer a free open access support service to make it easier for you to discover and apply for article-processing charge (APC) funding.
Learn more here.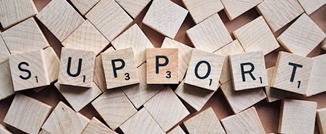 Modern data science approaches aim to properly interconnect information in order to generate new knowledge and reveal hidden relationships in the data. The open data revolution has given users explicit rights, via open licenses, to download, curate, and reshare results, leading to a democratization of data. This collection focuses on cheminformatics workflows licensed with an OSI-approved or Creative Commons license, serving the curation and analysis of diverse life science data sets.
The Journal of Cheminformatics is piloting use of the Citation Typing Ontology (CiTO) in its papers. Any author wishing to submit to the journal is free to participate in the pilot. To learn more about how, please click through to our dedicated page on the CiTO pilot and to see published papers already participating in the pilot.